Hospital Services (Medicare Part A)
*See any hospital or facility that accepts Medicare - no network restrictions
Benefit:
Medicare Pays
The Plan Pays
You Pay

Hospitalization

Semiprivate room and board, general nursing and miscellaneous services and supplies. Items not covered by Medicare Part A, including personal comfort items, private duty nurse, non-emergency services in hospital that does not participate in Medicare, and charges exceeding Florida Blue allowance.

Days 1 - 60

All but the Part A Deductible

100% of the Part A Deductible

$0

Days 61 - 90

All but 25% of your daily Part A deductible

Up to 25% of your daily Part A deductible

$0

Days 91 - 150

All but 50% of your daily Part A deductible

Up to 50% of your daily Part A deductible

$0

Skilled Nursing Facility Care

You must meet Medicare's requirements, including having been in a hospital for at least 3 days and entered a Medicare-approved facility within 30 days of leaving the hospital.

Days 21 - 100

100% except for a daily copay that could equal up to 12.5% of your Part A deductible

A daily copay that could equal up to 12.5% of your Part A deductible

$0

Hospice Care

Available as long as doctor certifies terminal illness and services are elected.

All but a very limited copayment or coinsurance for outpatient drugs and inpatient respite care

Medicare co-payment or co-insurance

$0

Home Health Care

Medicare-approved services - medically necessary skilled care services and medical supplies

100% Medicare allowance

$0

$0

Blood (Part A and Part B)

Medicare Part A (Hospital Insurance) covers blood you get as a hospital inpatient. Medicare Part B (Medical Insurance) covers blood you get as a hospital outpatient.

All costs except non - replacement fees (blood deductible) for first 3 pints each calendar year

First 3 pints of blood or blood derivatives, unless replaced or paid for under part B benefit

Up to 100% of the Part B deductible
Medical Services (Medicare Part B)
*See any doctor or specialist that accepts Medicare
Benefit:
Medicare Pays
The Plan Pays
You Pay

Physician Services

Inpatient and outpatient medical services and supplies at a hospital, physical therapy, and ambulance, etc. Charges that exceed Medicare allowance are not covered.

80% Medicare allowance

20% of Medicare allowance after meeting the Part B deductible

100% of the Part B deductible

Part B Excess Charges

Above Medicare approved amounts.

$0

For non-assigned claims, 100% of difference between actual billed charge and Medicare''s eligible expense

$0

Durable Medical Equipment (DME)

Medically necessary medical equipment that your doctor prescribes for use in your home. Charges that exceed Medicare allowance are not covered

80% of Medicare allowance after Part B deductible has been met

20% of Medicare allowance after meeting the Part B deductible

100% of the Part B deductible

Foreign Travel (Not covered by Medicare)

Medically necessary emergency services beginning during the first 60 days of each trip outside the U.S.A. First $250 each calendar year and remainder of charges

$0

80% to lifetime maximum benefit of $50,000 after initial $250

Initial $250 then 20% up to the $50,000 lifetime Maximum and any amount over that Maximum
Member Account
A secure member's only website that keeps you in control of your health and wellness with a variety of easy-to-use tools.
Health Club Discounts
Special Blue365 member discounted enrollment and membership at fitness centers across the state.
Care Coordination Team
A dedicated consultant to assist with coordinating appointments, in or outpatient stays, management of chronic conditions and help with finding the best price on procedures and prescriptions.
Florida Blue Retail Centers
Enjoy face to face customer service, wellness events and educational seminars at one of our unique retail centers.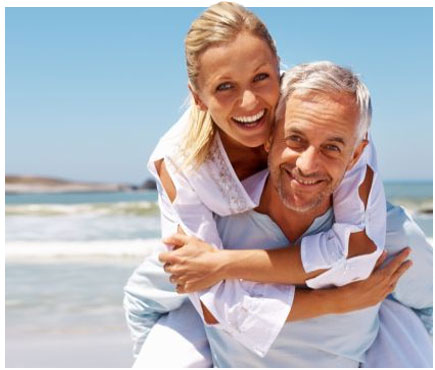 1Monthly Bank Draft Discount: You must choose the Monthly Bank Draft option during the application process to receive the discounted price. If you choose another method of payment, you will be billed at the regular price. The discount will not apply to the first month's payment. An email address is required for automatic payment option setup. Communications related to your payment will be sent electronically to this address.